Driver Payroll Tool For Delivery Companies and Brokers
What is a Driver Payroll Tool?
The driver payroll tool comes in handy to do payroll for drivers when you get their invoice or delivery statements in your email. The driver payroll tool automatically reads pdf attachments in your email using optical recognition technology and calculates/generates your driver pay-stubs saving you huge amount of time and resources.
How does the Driver Payroll Tool for last mile Delivery Companies and Brokers work?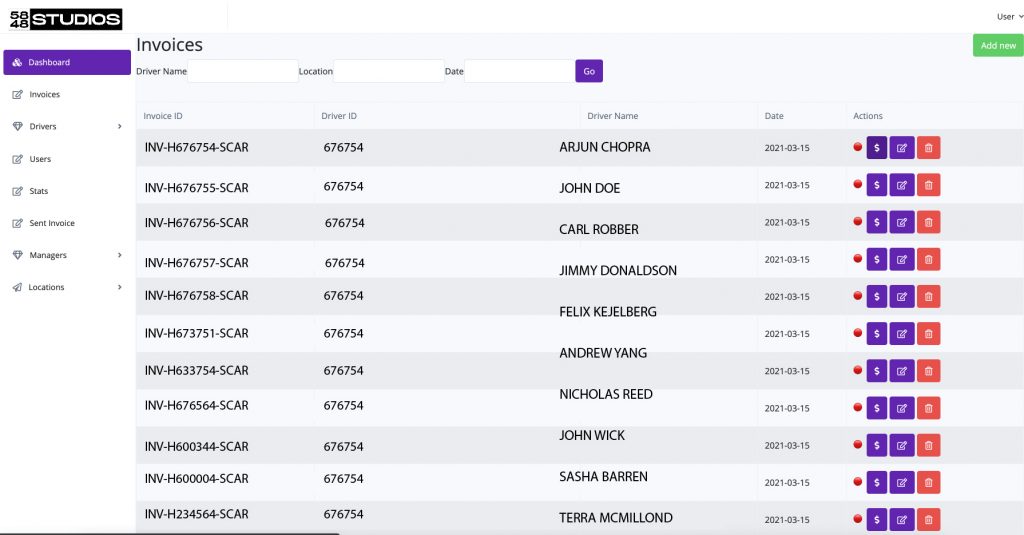 Invoices appear in your admin panel automatically as soon as you receive them in your email!
ADD DRIVERS AND GIVE THEM ACCESS TO DRIVER PORTAL WHERE THEY CAN SEE THEIR INVOICE
ADD LOCATIONS AND SET FIXED PRICING PER PACKAGE PER LOCATION.
DIFFERENT PRICES FOR PACKAGES REQUIRING SIGNATURE 
Once invoice is available in your portal you can add additional pay, deduct pay or edit the number of packages according to your need!
DAY BY DAY TABLE AVAILABLE OF PACKAGES DELIVERED
DETAILED SUMMARY FOR ADDITION AND DEDUCTIONS
AUTOMATIC CALCULATION OF TOTAL AMOUNT DUE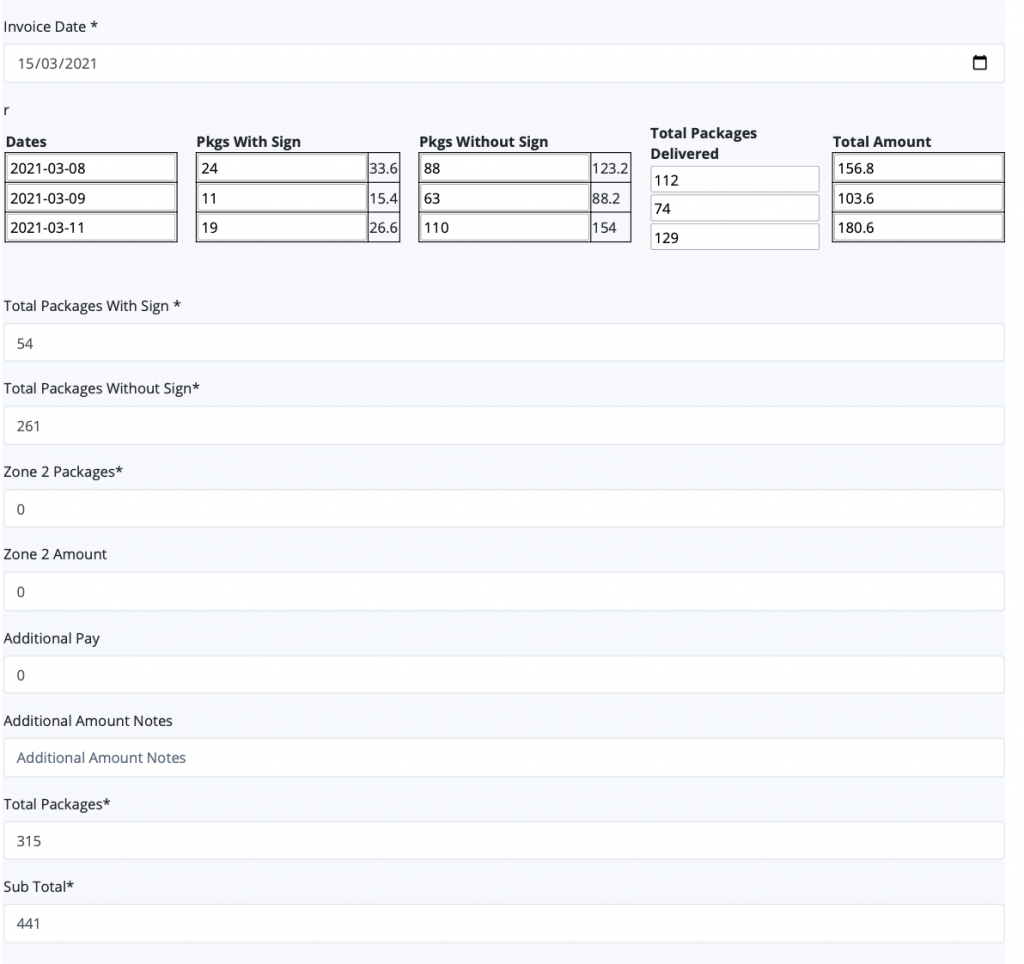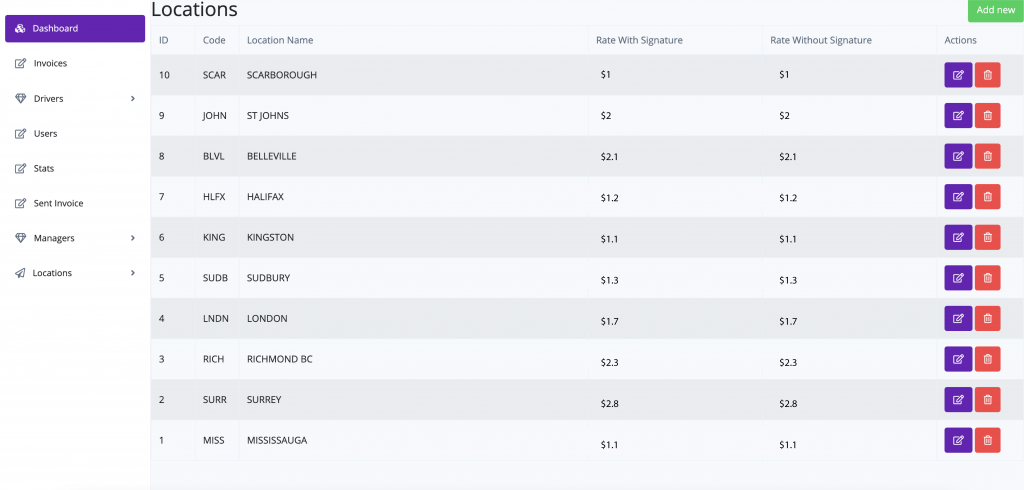 ADD ALL LOCATIONS YOU SERVE AND HAVE THE FLEXIBILITY OF ADDING PRICE PER PACKAGE PER LOCATION.
DIFFERENT PRICES FOR PACKAGES WITH LOCATION AND WITHOUT LOCATION AVAILABLE.
Once the system is setup all drivers can login in driver portal and see their invoices as soon as you approve them from the backend!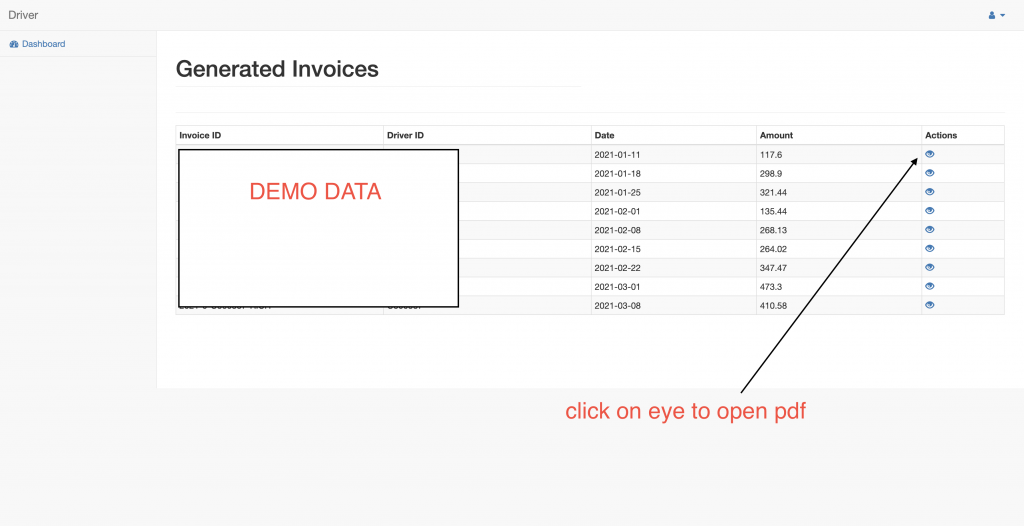 Managers can login in their id and can generate invoices, view data for only their specific location so that you can devide the workload for a faster operations.

and many more features available! Schedule a demo today to learn more about how you can efficiently run your delivery broker business or company and reduce stress and workload.